Davis Schwab, a left-handed pitcher, finished his career at Missouri State University in 2019 and was drafted by the Atlanta Braves that in the 37th round in June. Last summer he played rookie ball in the Gulf Coast League in North Port. This February he moved to North Port for early camp and minor league spring training.
But then the games stopped.
"We were about to start games this week, but instead I am sitting at home," Schwab said this week. He is currently living in Smithville, MO, which is about 20 miles north of Kansas City.
Schwab and his teammates were scheduled to play a few weeks of games before reporting to affiliate minor league teams.
He said he was "shocked" by the postponement.
"I found out about the shut down of spring training facilities from a tweet, and we weren't officially told until later the next day," he said. And, things changed as quickly in the baseball world as they did everywhere else.
"First it was just no fans, and no games against outside competition but that turned into everyone going home. I didn't think it was real, and it didn't feel real until I got home."
Staying Fit
It's hard to predict when baseball may pick up again, but Schwab has to stay in playing shape. He said he fits in workouts at several local facilities, but he realizes government regulations may affect businesses at any time. So, he's prepared to work out at home if he has to.
But he can't overdo it.
"Without knowing when we will officially start up again I have to be extremely smart with my training, and not do too much," Schwab said.
What Else? Family
He's curious about how other athletes will use their time now that they don't have sports to focus on. "This is the first time for many athletes that their sport has been completely taken away from them, and I'm curious about what they are doing to better themselves with this free time."
Schwab is asking himself the same questions.
"I'm using this time away from the game to build stronger relationships with my family. I was expecting to be away from them for up to 7 months, but now I will get extended time with them at home," he said.
Also, Baseball
And, of course, there's baseball. He intends to keep improving, even without playing games. "(I'll be) studying some film, reflecting on what I learned in my first month of spring training, and continuing to do what got me to this level. I want to leave home stronger than ever after this long time away from the game."
Still, he continues to count his blessings in the midst of an uncertain time.
"With all the chaos going on in this world right now I like to remember how many things I have to be thankful for and focus on the positives things in my life right now. I'm very lucky to be a professional baseball player, and am thankful to have a loving family to come back to," he said.
And – Faith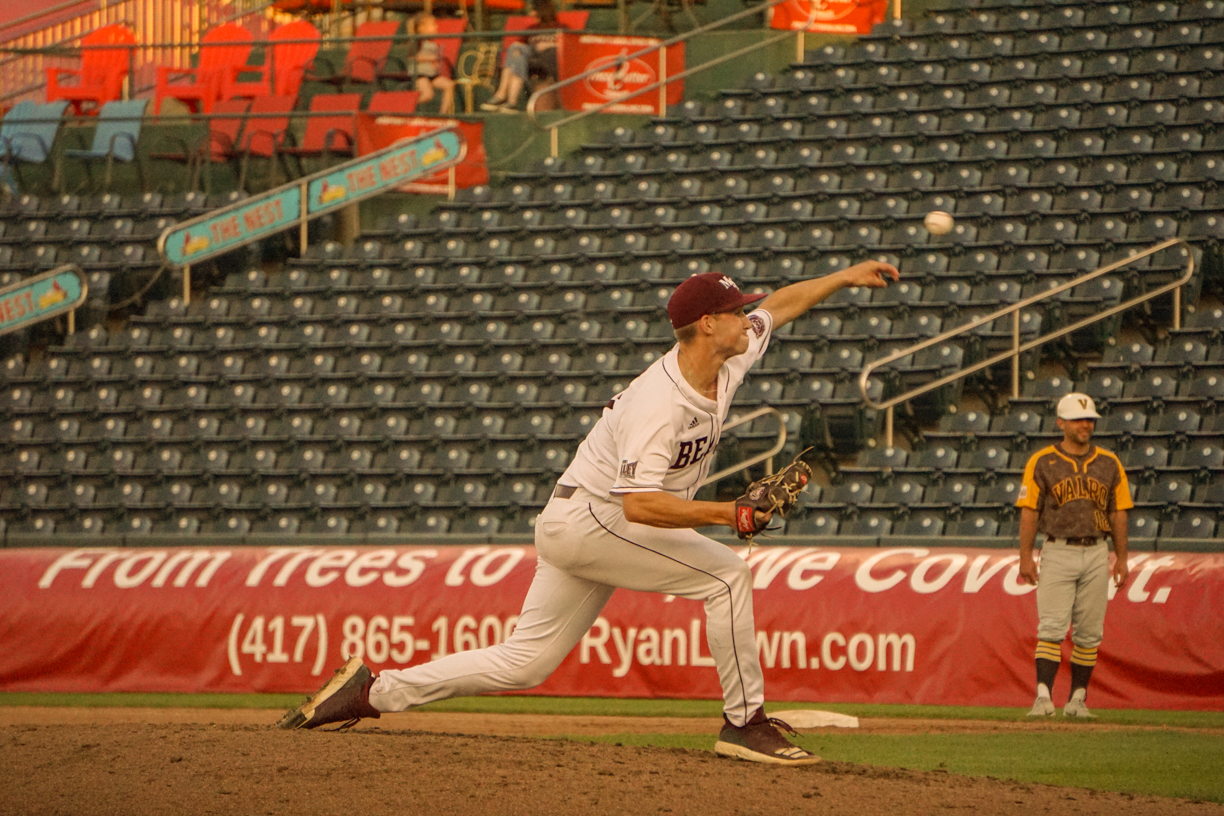 Schwab relies on his Christian faith.
"One of my favorite Bible verses really comes into play right now. Phil 4:6 states to be 'Be anxious for nothing, but in everything by prayer and supplication, with thanksgiving, let your requests be made known to God.' I am giving all of my worries to God right now, and taking things day by day."
He also limits news and social media consumption to relieve stress, and he believes he has brighter days ahead.
"At the end of these rough times I still get to go back and play the game I love professionally so it's very easy to keep my faith and remain thankful," he said.
Want to be a part of this project? I'm conducting interviews with baseball players, coaches, journalists, and fans during the coronavirus hiatus. I'd love to find out how you are doing – baseball and otherwise. Drop me a message at

[email protected]

, or connect with me on Instagram, Facebook, or Twitter. Stay safe!





by