So strange to watch Kodi Whitley make his major league debut in front of empty seats.
Such is baseball in the time of COVID-19. It's still an escape from the monotony of mostly quarantining, and the anxiety caused by visiting a Wal-Mart during peak hours because perhaps I didn't plan ahead.
It's hard to think it's normal when there are no people watching.
Of course, they watch on television, and they listen on the radio if only to pick up another Mike Shannon line to repeat on family Zoom calls.
(Oh, is it just me?)
("I see that Kolten Wong has those golden slippers on today," he said.)
(COVID-19, don't you dare take Mike Shannon.)
It was grand to see Whitley, pictured above in Double-A Springfield, make the big leagues at last.
This season counts. This season counts for him especially.
And yet:
why are they playing?
Do we have enough tests? Why are we using them on healthy athletes just so they can play ball? How are they getting results back within hours when my sister – roommate! – hasn't heard for 13 days?
But then, players are indeed getting the virus. And they're sharing it. And now they're canceling games: the Marlins won't play the next two games against Baltimore after an outbreak in Florida clubhouse.
The Marlins just played the Yankees.
Now the Yanks won't play their next game, maybe two, against Philly.
Yeah, I had to read it a few times.
Right now all MLB teams are slated to play 60 games before the playoffs.
When I started reflecting on Opening Day a few days ago, I wrote about how nice it was to only think about whether Matt Carpenter would hit higher than 2019's .226: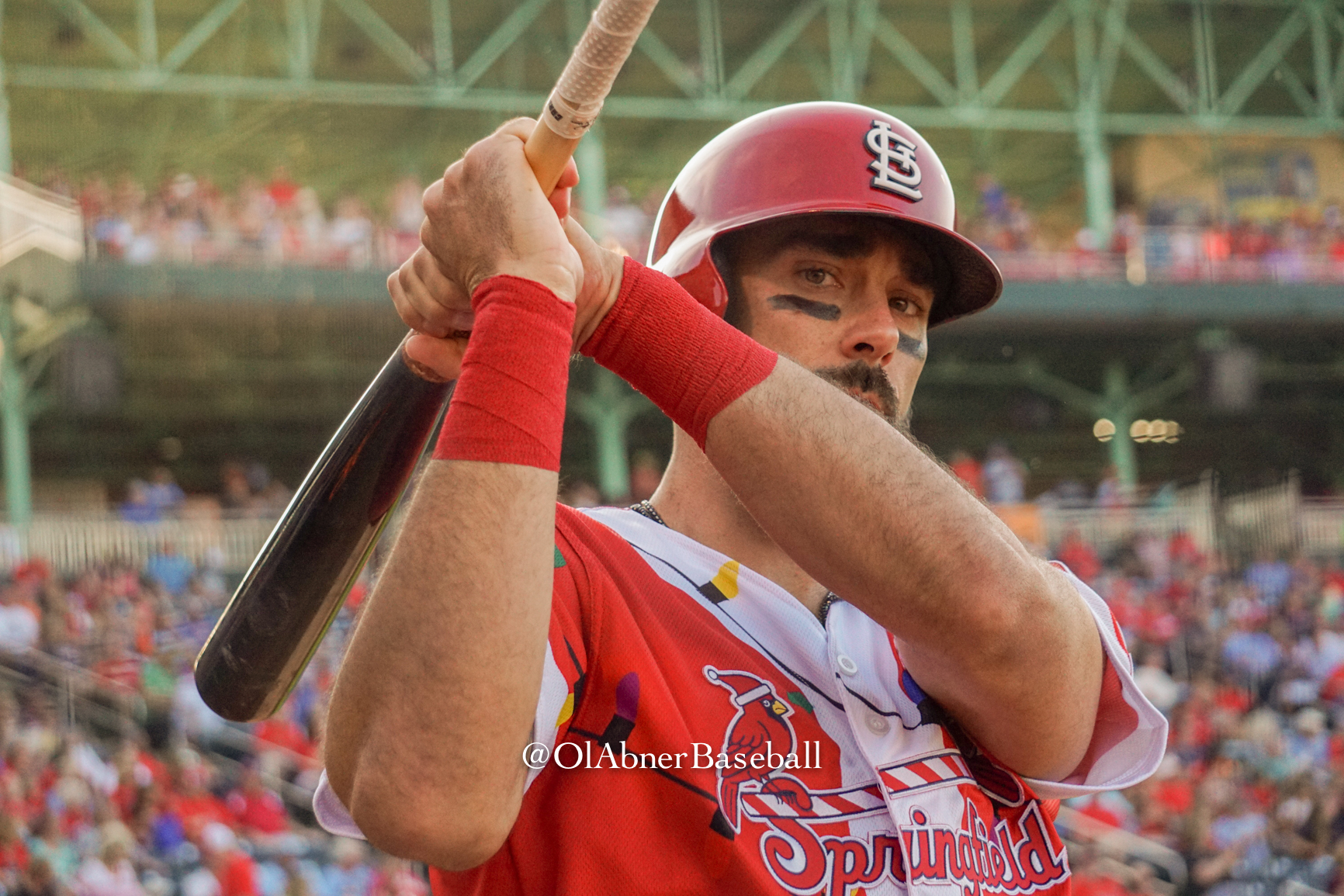 or whether Kwang Hyun-Kim would close effectively.
(Eh: technically he got a save on Friday.)
It was a nice change of pace in my rather worried brain: meditative if I didn't consider the empty seats.
And yet: why worry about such trivial matters in sports during an international pandemic?
Perhaps it won't matter should I catch the virus:
(I'll be glad for baseball if I'm ill and self-quarantining – I certainly will.)
I hope it won't knock me down for too long – but who's to say?
Baseball, though, is easier to question:
how can anyone expect this major league season will last 60 games?





by