"You don't have a photo well?" I repeated.
"Sometimes a photographer can shoot from the dugout if the team is used to you," a sports information assistant repeated.
"Wait, like that section by the dugout?" I said and waved my hand.
"No, in the dugout," she repeated, and thanked me before I finished my thought.
So, off I went and asked, and suddenly I was in a Matt Christopher book and ten years old. Like the child I used to be, I tried to stay out of the way and didn't speak, until I heard my grandfather's voice in my head: "For goodness' sake! You're here, aren't you?"
Somewhere he's chewing Wrigley's Doublemint gum.
Here they have Big League Chew. "No seeds," it said on the rail, so players carried blue Powerade cups half-filled with shells.
Coaches shouted at fielders and motioned where to play, deciphering hit probabilities based on sheets filled with history.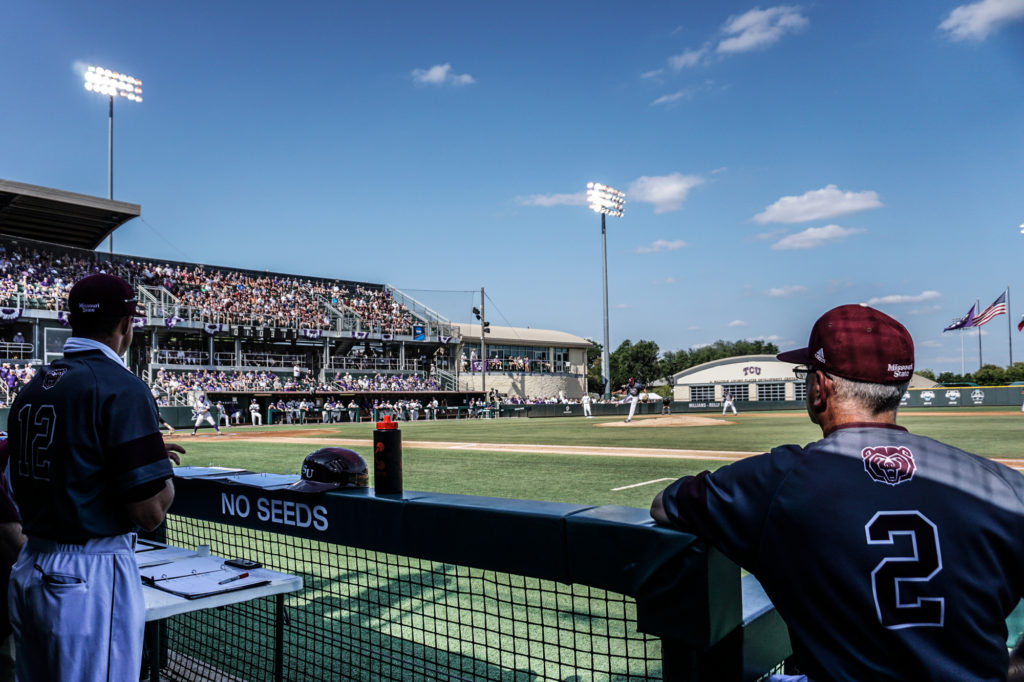 Dylan Coleman started for Missouri State, a sophomore who says "gosh dangit" when he struggles, at least last night.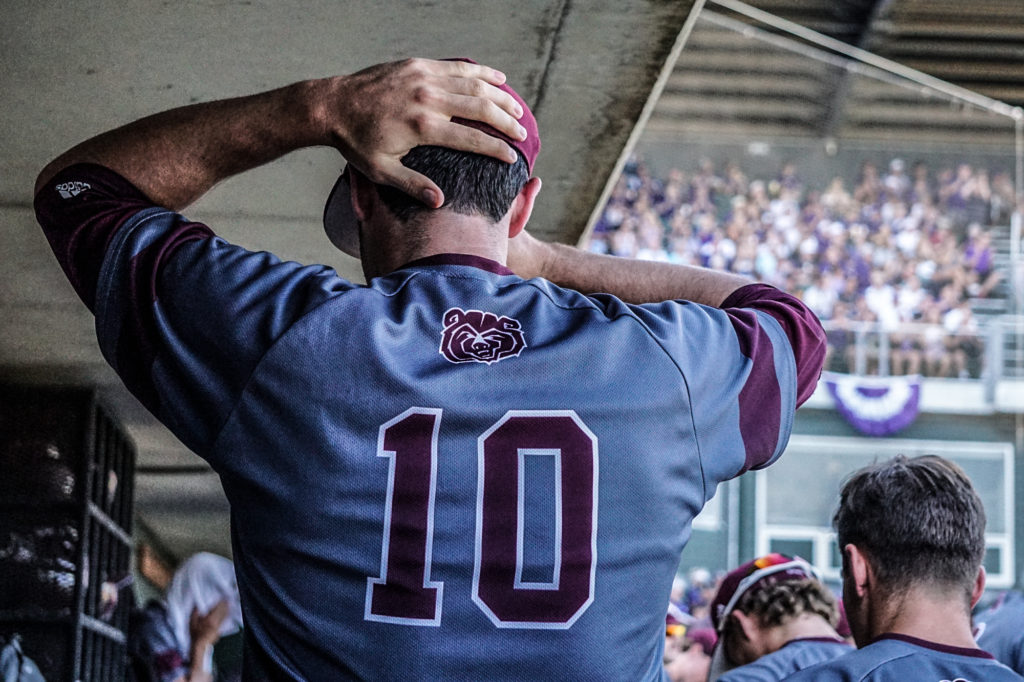 He didn't struggle much, pitching 7 1/3 and giving up two runs and three hits. Unfortunately for Missouri State, the second run was a batter he'd walked; a batter who scored on Evan Skoug's eighth inning home run.
Before that, some shots: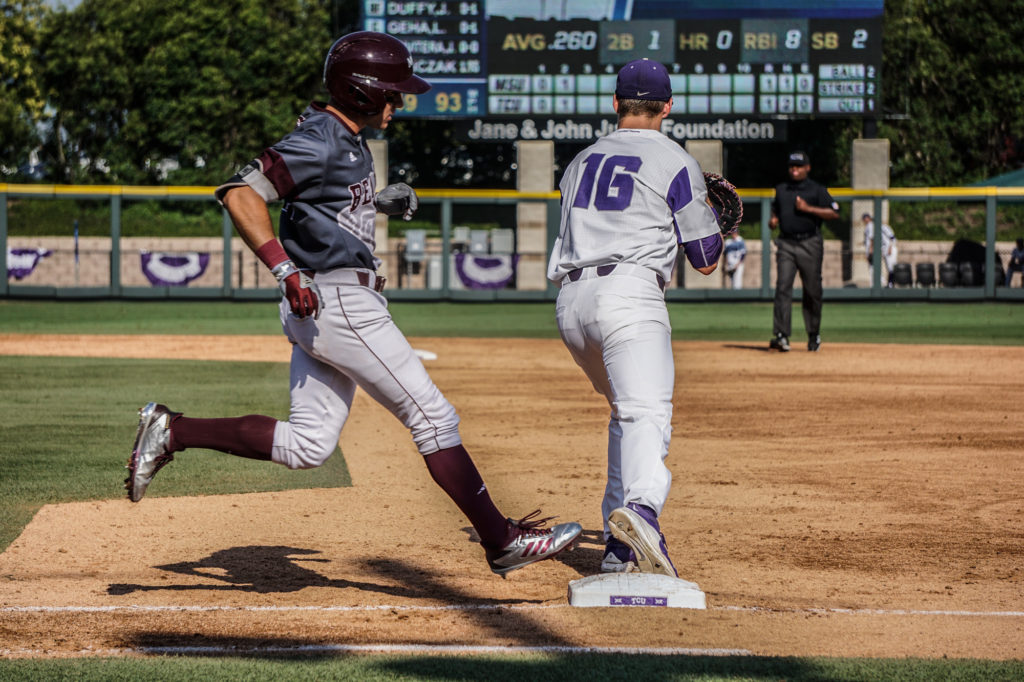 New kicks: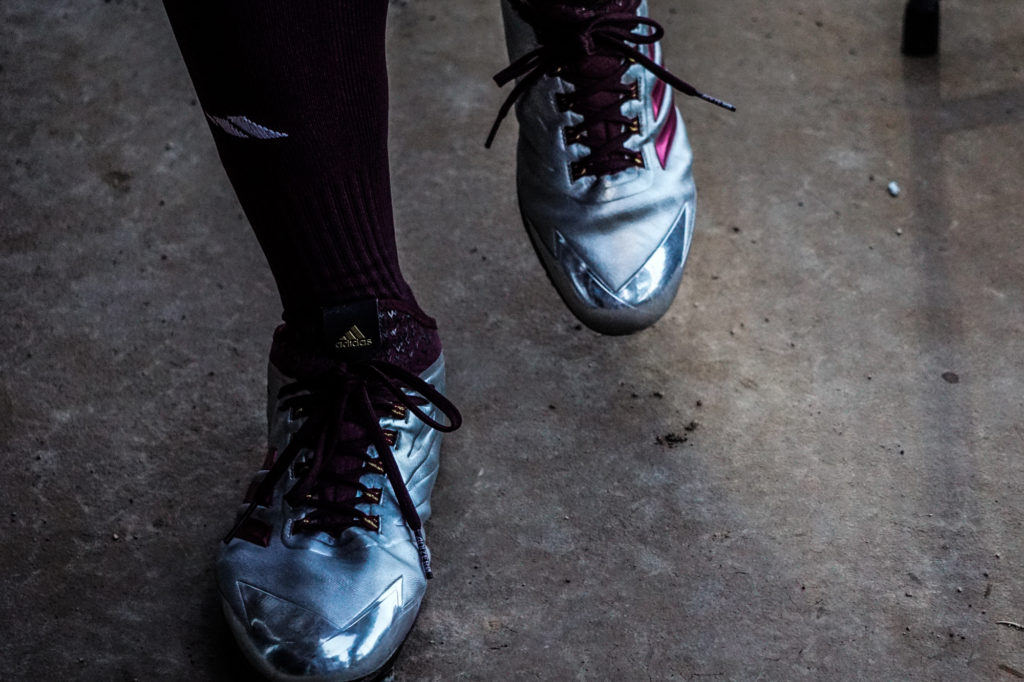 Geha doubled and singled: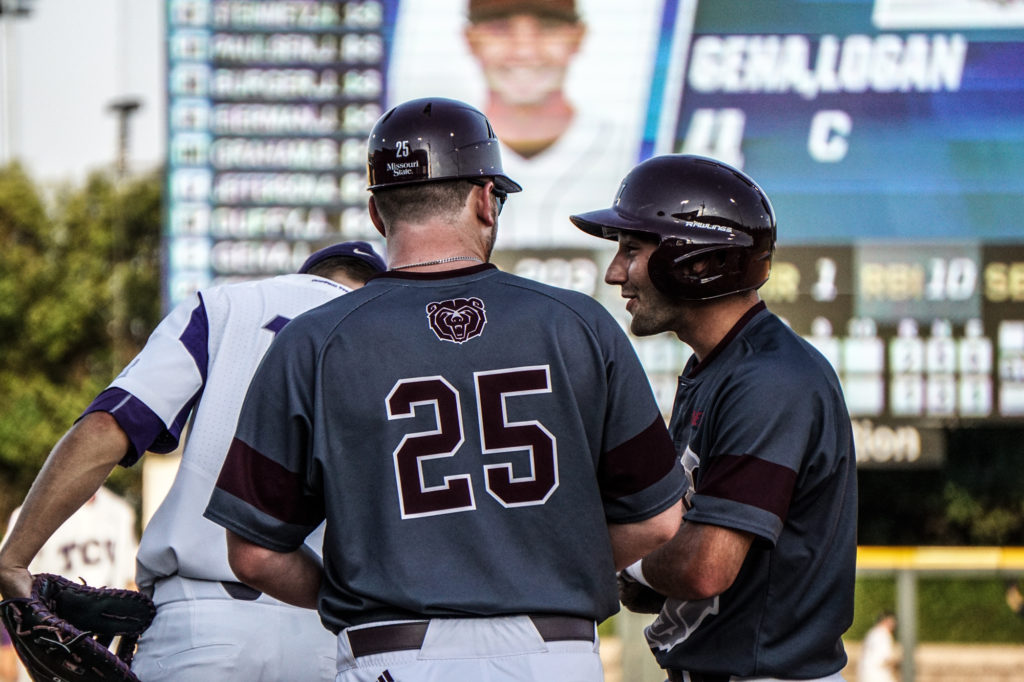 Coleman threw 132 pitches, but I only noticed when a fan shouted his pitch count at 120 or so.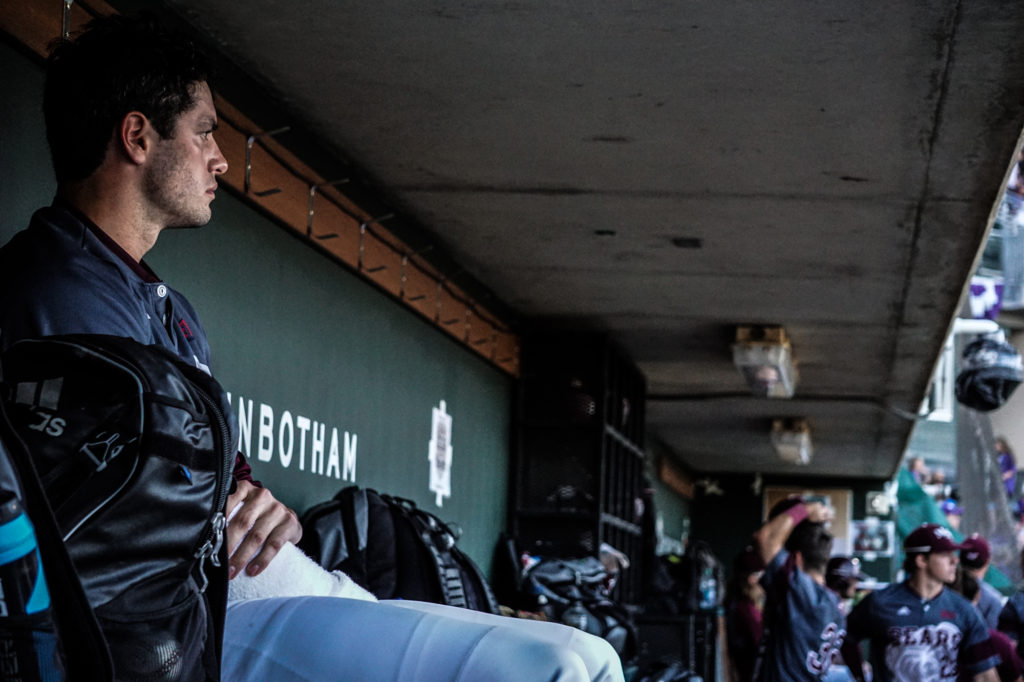 TCU starter Jared Janczak did nearly as well, scattering 5 hits and two runs and striking out ten.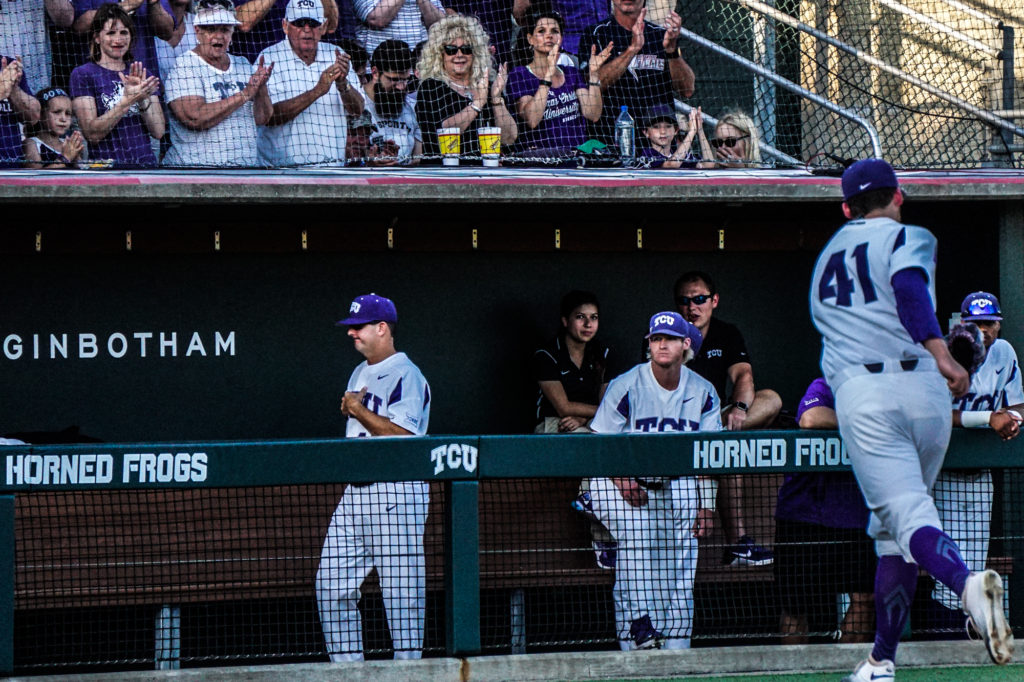 He did give up his first home run of the year to new villain Jeremy Eierman.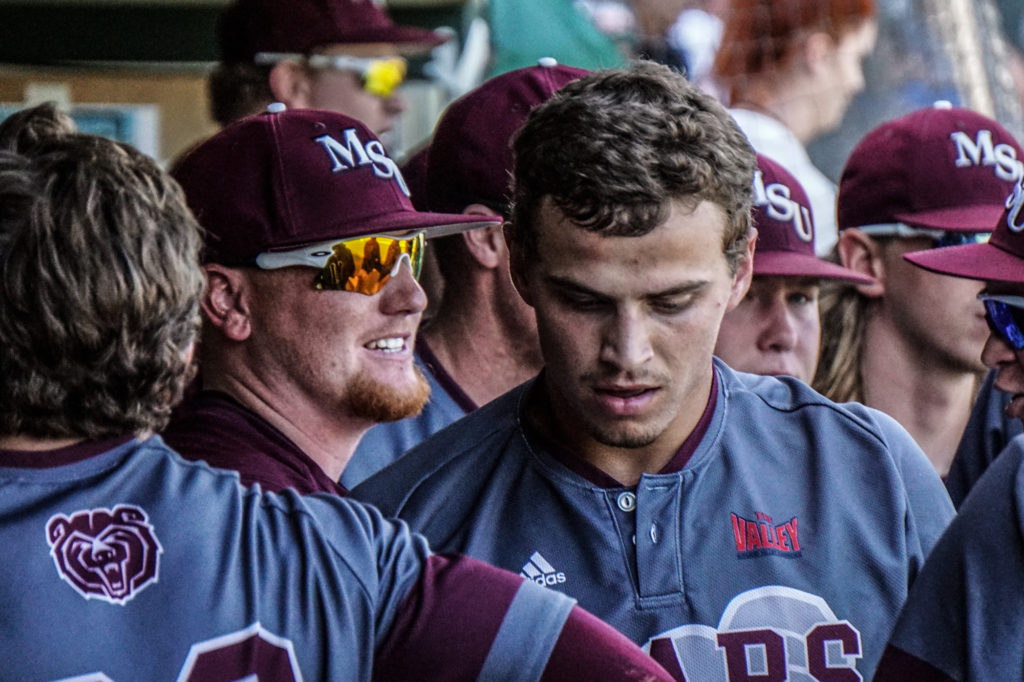 Eierman grimaces when he fails, offerings looks of disgust and frustration every time he misses a pitch. Or, in this case, when the umpire does.
After a 3-0 count in the eighth, Eierman started to walk to first on ball four. Except, the umpire called a strike. Eierman picked up his bat and returned to the box. Then it happened again. He fouled off a few pitches, took ball four – officially – and tossed his bat. The crowd showed its own disgust, booing him for the rest of the game. Someone called him a "tool" on Twitter.
Five tools, maybe.
He advanced to third on a wild pickoff throw, but he didn't make it home. How nice for Missouri State if he had. How nice to have insurance.
The Bears had runners: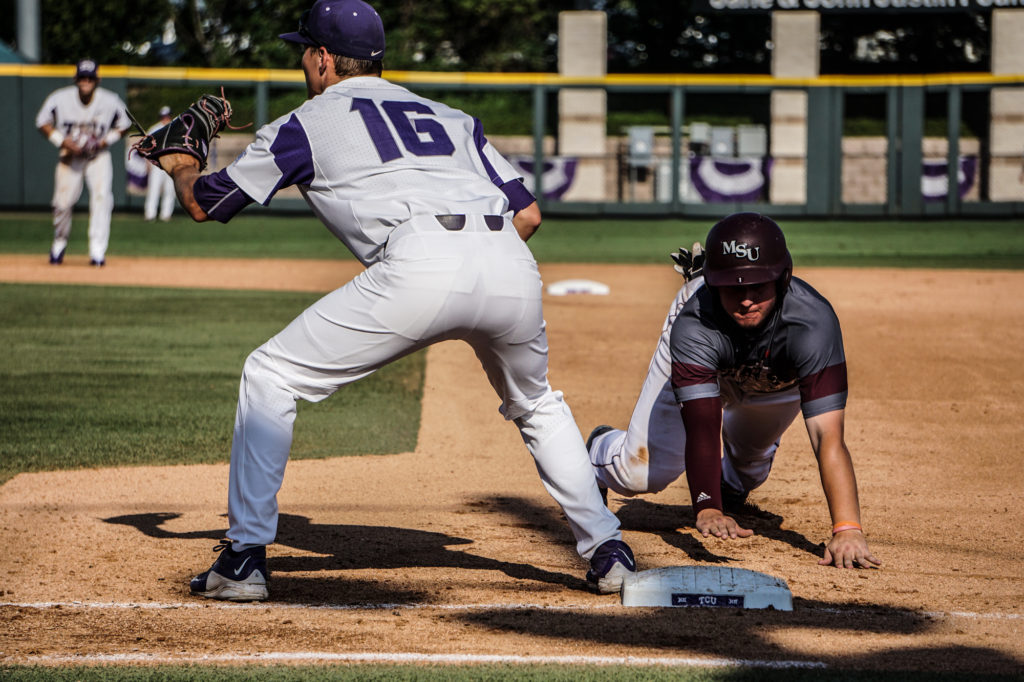 And so did TCU: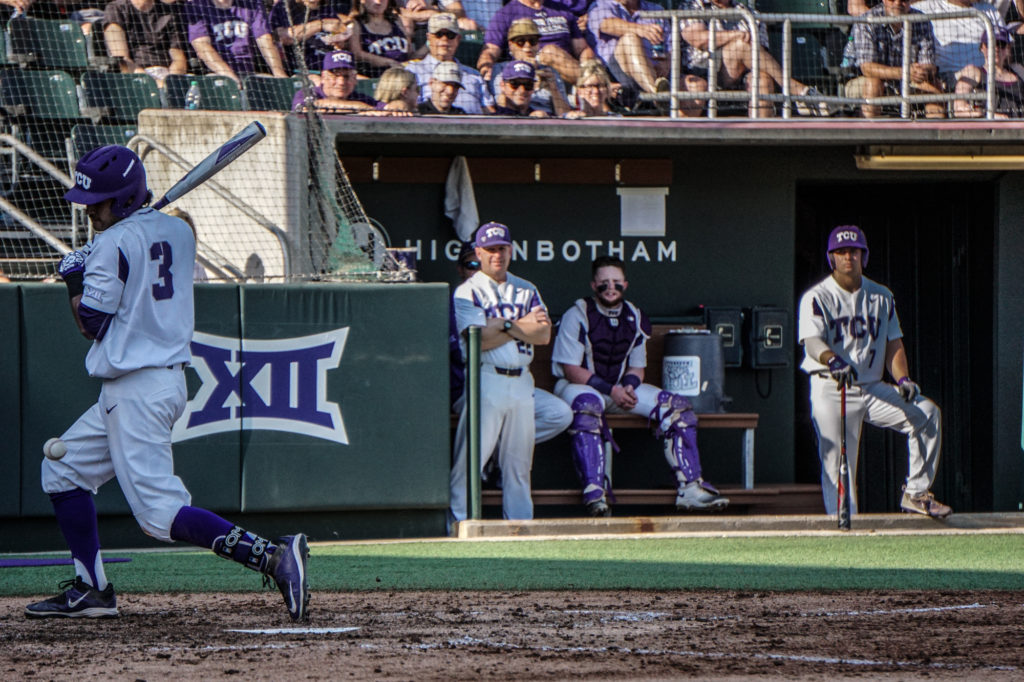 And that's good pitching, or poor hitting, depending on perspective. From the dugout, it looked like fielding, though the Bears have an unfortunate habit of allowing passed balls behind the plate lately.
Coleman left –
– and Knutson came in, and Skoug homered with a man on to make it 3-2 in the bottom of the eighth.
I should have taken a photo of Knutson, a senior, sitting on the dugout bench, head in his hands, then absentmindedly running his fingers through his hair while teammates quietly walked past.
I just didn't have the heart.





by