To be honest I'd never interviewed a major league player before, at least not while he was up in the big leagues.
Cousin Jerry played for the Yanks, of course, but he was a prince of a man, and baseball was just a small part.
I've sent Andrew Knizner's mom photos, but he was just a Baby Bird back then.
I've interviewed plenty of college and minor league players, of course.
When I heard Jack Flaherty was in town I got a press pass to photograph him.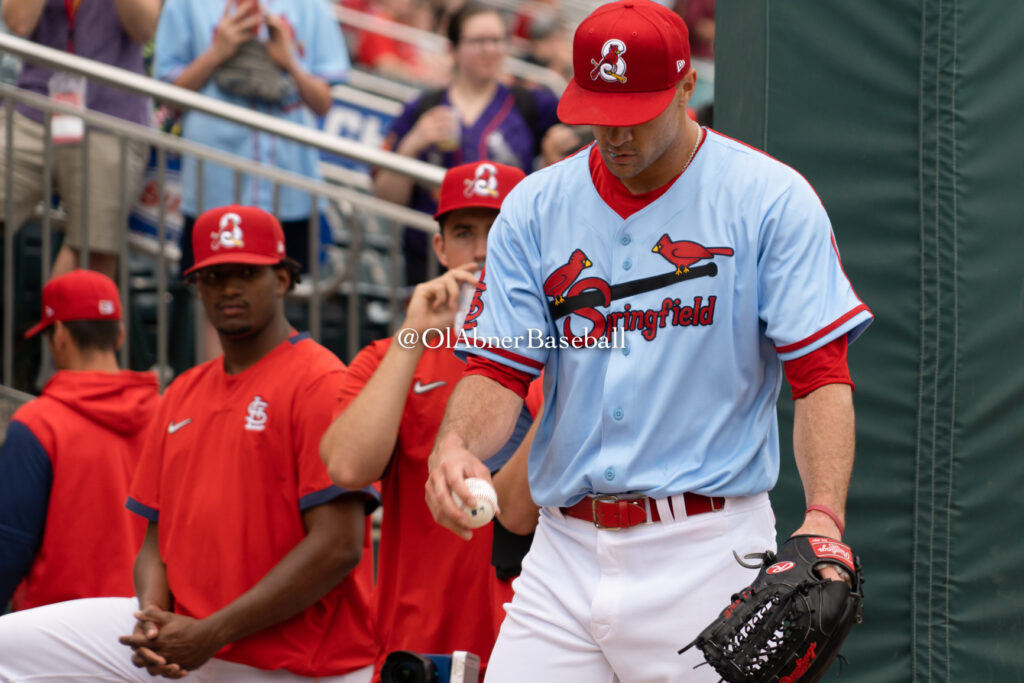 After the Missouri State Bears lost to Oklahoma State in one of the worst games I have ever seen I needed a bit of meditative baseball. Perhaps I'll write about that one. I'm a little bit in shock.
I'm not going to tell you to look it up but it ended 29-15. And the Bears led 12-0.
Mercy. Mercy!
Jack returned to Springfield on a rehab start, and I had the chance to ask him a couple of questions just outside the locker room, while fans watched over us.
What do I say? What do I ask? My hands were shaking and my mouth was dry.
I never get starstruck, but I almost always get anxious just before I meet a stranger or talk in front of a group. Any time I've met an actor or musician I've treated him like a normal person. Perhaps that is rare.
Bradley Cooper didn't mind.**
** (of course he didn't. Obama event, 2009.)
I've also worked in hospitality in Alaska, Washington, Minnesota, New Zealand, and France.
But I still get nervous about meeting new people. Still! It helps to remind myself that I can do it.
I stood in during an interview with Adam Wainwright a few years ago. He was in town, rehabbing. He was charming and warm, with a Southern drawl and a big smile. He talked about barbecue. He still has the most presence of any athlete I've been around.
But the last time Flaherty was in town – last summer – his answers were short and curt. He had the sniffles, though.
He was going to join us any second. What to ask?
I wanted to ask him why he entered spring training with shoulder pain. Naturally, he couldn't communicate with the team during the lockout. But why didn't he see someone else?
Surely he did.
Perhaps he thought he was fine by then. There's not much to gain by missing the first three months of the season during an arbitration year.
Earlier today, as the Bears faltered in Stillwater I started thinking about what I would say to those kids. Flaherty isn't a kid anymore but I didn't want to be brusk. I wanted to be funny.
So, of course, I asked him to explain his shorts.
Oh, they weren't awful, gray and black camo, above the knee, as is the style. But I asked why.
"Explain yourself," I said.
He laughed and said, "What's wrong with them?" and I laughed, too. Later a reporter told me he thought Jack and I already knew each other.
And, I tell you, he seemed to lighten up for everyone asking questions.
When I got the chance I asked about resilience.
"How do you deal with the mental aspect of rehab – you've had to do it a couple of times – it's gotta be discouraging sometimes," I asked him.
"You gotta remember why you love the game. It's just another bump in the road. You just get back up and it depends on how you deal with it. There are days when you get down and frustrated and want to be back with the team and those guys," he said.
Okay. I followed up: "Have you found books or music that has encouraged you to keep a positive mindset?"
(I was guessing The Daily Stoic, though he will reference Bible verses on occasion on Instagram.)
Tunes?
(This song got me through my first four months in the Arctic. NSFW.)
"Yeah I sit around and listen to music but I think this year it's been nice being around the team, being with the guys and not having too much downtime sitting around, sitting in my apartment and whatnot – I don't have much to do – so being around the guys traveling with the team has been really helpful," he said.
"It sounds like you need a dog," I wanted to say.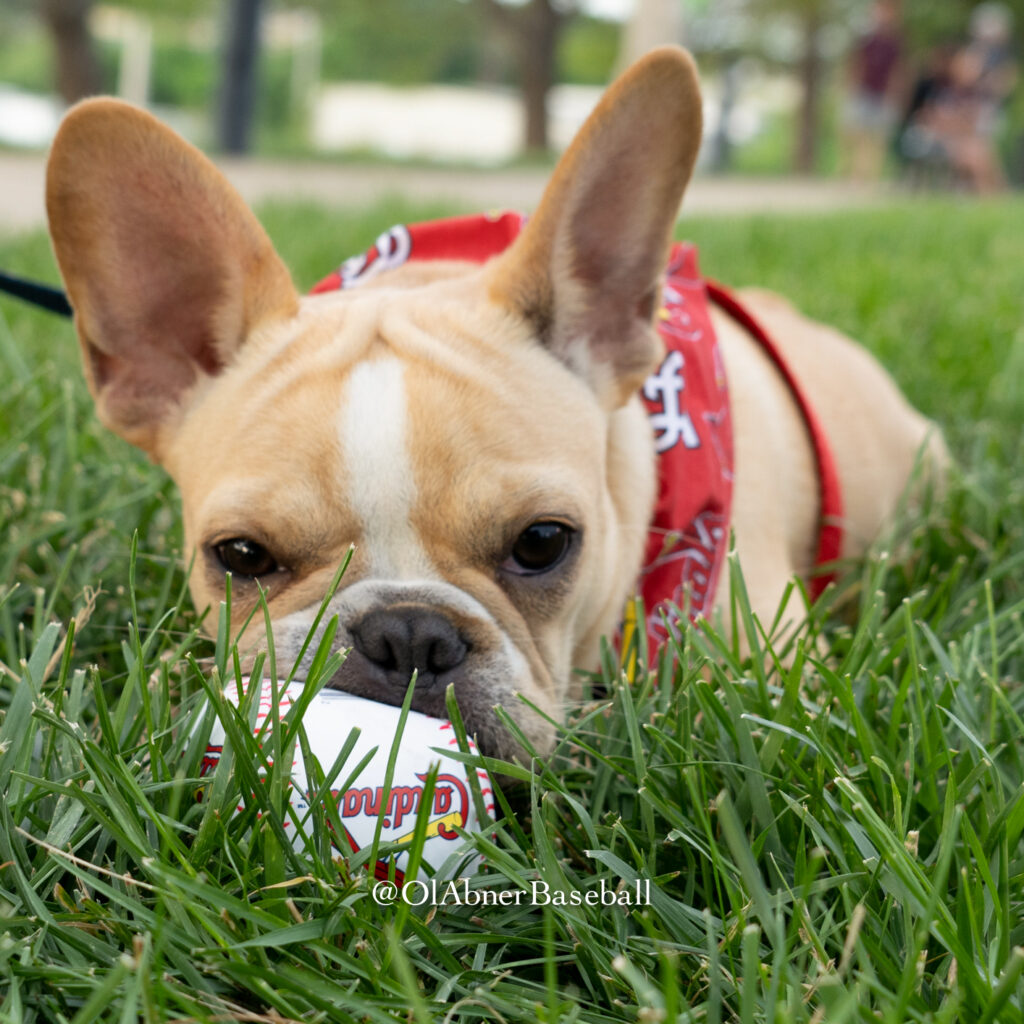 (You could bring dogs to the park tonight! That one is Binner, 6 months, named after the Blues goalie.)
But I didn't get the chance. Friends of all sorts help, though. In Springfield tonight he had a buddy from St. Louis, Dylan Carlson, also rehabbing from injury. Another reporter asked about them chatting as Flaherty left the game.
"(I'm) just checkin' on him, seein' how he's doing. He wants to get back as much as I do," Jack said.
Flaherty threw 30 pitches in 3 innings.
It's a start.





by